We're moving our church services online, w

hilst we're not able to meet at our St Thomas' venue
Church Online
Each week access our special online Church Services, Connect Group and other resources.
We are a community of faith, hope and love.
We are a vibrant church and extremely active in the local community. We value and respect people and the contribution that they bring. We seek to help and empower individuals to live life to the full, to make great choices and to experience at first hand the abundant and blessed life that God offers through Jesus. We support people as they make their own journey to faith, and seek to encourage and help people on the way, at whatever stage of their journey they are at.
​
We want everyone to feel that they belong and are a valuable and contributing part of our community of love, hope and faith. We believe that we are all accepted by God by his grace, and that God is not angry with us or judging us, as all our wrong-doings have been dealt with by Jesus sacrifice on the cross. The free gift of God 's forgiveness opens up the opportunity equally to us all, to experience and enjoy relationship and peace with God.
There are so many opportunities for you to connect with our community. Whether that be at our Sunday gatherings, Connect Groups around the city or other events.
You are more than welcome to join us, have a look at some special events below, or see all of our events on the What's On page!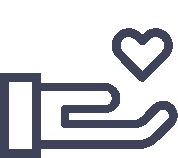 "Go therefore and make disciples of all the nations, help the people to learn of Me, believe in Me, and obey My words"